TM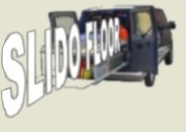 Call: +35386 6097808
Call: +35322 21614
E Mail: sales@slidofloor.com

No need to change your vehicle, upgrade and utilize your space more efficiently and effectively with Slido Floor
Easily fitted in 20 minutes, Slido Floor is a shelving, storage & racking system for commercial vehicles that acts as a drawer that slides out to provide over 100% extension of the total length of your vehicle.
Slido Floor is made from lightweight materials to ensure that maximum usable payload is retained.
It is a 3-stage telescopic unit so in return utilizes space and provides easy access to all the contents of your vehicle without ever having to enter our vehicle.
In promoting health & safety and in the work place Slido Floor can help reduce injury by providing finger tip access to all materials whatever they maybe.